Since FIIL released the first generation of products, the breathing light has been one of FIIL's important product design elements, and this design has returned to FIIL CC Pro.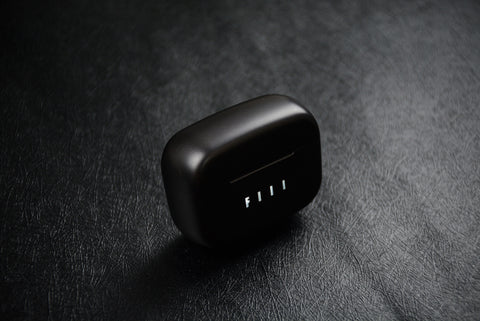 In FIIL's view, music is alive, and FIIL CC Pro hopes that people who love music can see the breath of music and the traces of life.
FIIL CC Pro is equipped with two sets of microphones inside and outside to detect the ear canal and external environment noise separately and cancel it by reverse sound waves.
DuoCancellation technology and superposition can eliminate up to 39 dB of environmental noise, so quiet that you can hear your breathing.
FIIL CC Pro equips with wool basin composite diaphragm. Under the tuning of the FIIL professional audio team, it brings excellent sound. Whether it is rock, pop, or instrumental music, it can easily deal with it. fiil+ APP has built-in 15 preset EQs, and Customized EQ options, allowing you to focus more on the music you love.
Let the music breathe.